Since the introduction of marketing on Instagram brands started using bot forces. It has been an effective method for getting thousands of followers. Instagram users used to look at the number of company`s subscribers and decide on its credibility. Hence, the more followers you have, the higher level of your brand`s trustworthiness.
However, things have changed significantly when Instagram implemented new algorithms for promoting. The number of followers is not a key to successful business; engagement rate and reach are what really matters. Now let's see what engagement rate and reach are and why you need to increase them.
What is the engagement rate on Instagram?
The engagement rate, also known as ER, is a measure of how frequently your followers interact with your publications. Likes, comments, sharing, and savings under your publications are the main indicators to pay attention to. A high level of interaction is crucial to making a solid profit, according to successful business owners who use Instagram profiles as their primary marketing channels.
It is best to give up on the race for the large number of followers if you want to keep up with your audience. There are many accounts that have thousands of followers but only a few likes on their posts. This is the ideal illustration of the low level of engagement. As a result, there is little discussion of successful business or large profits.
What is reach on Instagram?
The reach is the number of unique users that see your posts or stories on any given day. Pay attention to the word «unique». It means that if a person sees your publication several times during one day, it still counts as one unit of reach.
You probably won't get all of your Instagram followers to see your material unless you're spending a lot of money on it. Furthermore, it's improbable that you'll reach every one of your followers, even with a significant investment. Your Instagram reach is crucial because of this.
High engagement rate and reach are possible only when you have a live and active audience. So, the first step to raise the level of significant features is to clean your page from bots, spammers and dead accounts.
Why to clean an account from bots?
Promotion of an account using bots and inactive followers is not a wise decision anymore. It can be easily determined not only by the social network`s algorithms, but the potential customers as well. By the way, the promotion by bots, which was so often done before, is officially banned and quickly monitored. If you don't want to be banned, refuse to attract followers in this way and delete those you already have.
Today we will discuss several reasons why removing bots is a crucial step to perform.
- Quality of followers is much more valuable than quantity. The algorithms of the social network work only with an active audience.
- Bot accounts do not interact with your publications. They are absolutely useless in online marketing or blog promotion. You just get a mass of "dead souls" who will show no interest in your blog, products or services.
- Such profiles lead to lowering an engagement rate and thus do not allow showing posts to new clients. Instagram analyzes mostly the number of active subscribers and hides your content from others.
- The whole statistics goes down because of this dead-weight. Your profile may be blocked for bot boost at any minute.
- Abundance of fake accounts discourages sponsors and those who want to advertise their products or services on Instagram. Companies monitor metrics and statistics and decide whether your cooperation will be effective.
- Bots blow a brand's reputation. New users come to the page and see hundreds of fakes in subscribers. Little chance that they will come there for the second time or buy something.
Methods of cleaning bots from a profile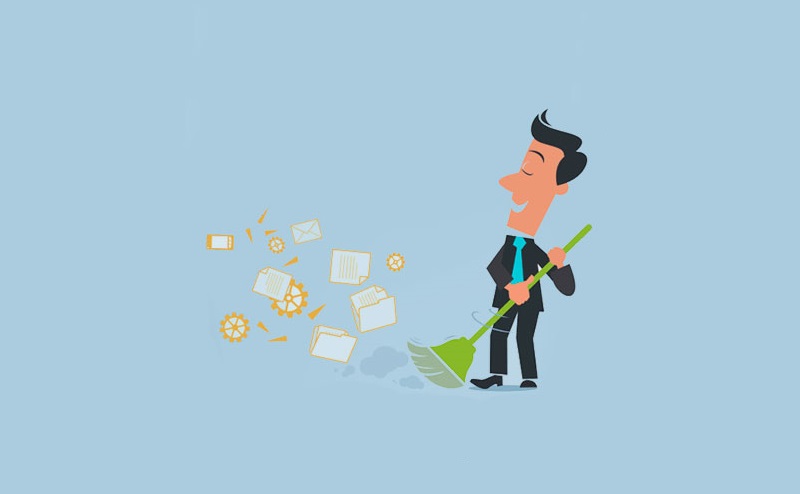 1. Using the third-party online service
Use specialized services, such as GhostHunter.online, to receive good assistance in cleaning bots from your profile. GhostHunter.online attempts to secure your profile and frees your account from inactive followers. You will work with a group of knowledgeable experts who assist in reducing the number of your subscribers by removing ghosts, bots, and commercial accounts. Additionally, you receive protection from phishing and spam attacks. You might be seen in the organic field by using the customized parameters that are provided by GhostHunter.online. Such straightforward yet crucial chances increase interaction and draw in more potential clients for the company.
2. Cleaning up your account manually
The second approach is to go to each subscriber, analyze their pages and activity, and delete them if necessary. The method is extremely time-consuming and requires lots of effort. You may make a wrong decision about the status of a profile and remove a potential customer. Do not forget about activity limits provided by Instagram. Your account can be banned fast and easily if you delete too many subscribers at once.
3. Hire a person to do the job
You may deliver the responsibility of deleting bots to a professional. But how to find a trusted and qualified person? Can you be sure that the procedure will be done correctly? When you hire a specialist, it is expensive and unreliable, even if you use services and read dozens of resumes. A person from the Internet will have full access to all data of your account and you cannot detect what actions will be performed. The personal information can be stolen, the profile can be blocked, and many other unpleasant consequences may wait for you.
The choice of the most appropriate service depends only on your needs and desires. If your goal is to get the job done quickly, efficiently, and without unnecessary costs, the online service is the wisest decision. As a rule, such services work on adjusted parameters. For example, GhostHunter.online offers a whole list of features to consider when deleting bots from your page.
Practical recommendations for raising the popularity of the profile
No need to be obsessed with the idea of making your profile perfectly clean. Every marketing strategy should be practical, sound, and cost-effective. Here are some pieces of advice for building a prolific business on Instagram and pushing the brand on the next level.
- Monitor the engagement rate constantly. Take into account not only the number of bots, but consider some other influential characteristics. Maybe, people do not like such content presentations, do not understand the way of thinking, or simply they are not your target audience. Look from a different perspective.
- Avoid addressing unreliable online services. It is better to pay for the real result than for illusive expectations. They may only harm and do no good for promotion.
- Create a content plan for increasing engagement rate. After you delete bots, your account may lose in reach. If you post catchy and attractive publications, stories and people react to it, the decreased number of followers will not cause influence.
- Do not overcome the limits. Restrictions on the daily total of followings have been introduced by Instagram. Additionally, there should be a set amount of time between each action.
- Leave quick unfollowing out of it. GhostHunter operates according to predetermined algorithms that enable avoiding blocking for shady behavior. You need to wait a little while for your profile to be safe and clean.
In a few words
Bots can do serious harm to the statistics of your profile. Remember that quality is what matters. Thousands dead accounts only burden the brand and retard its development and success.
However, a good marketing strategy is not based purely on removing inactive users. It includes many more different steps. Do not be stuck to one, experiment, and identify the perfect tactics for your company.