Top ideas for sponsored posts from Avodata

Instagram has become an incredibly profitable marketplace in the recent years. Such a fast change of the development of the social network from private to more business one is caused by the introduction of sponsored posts in particular.
However, we must admit that people hate direct advertising. We get irritated when we see a straightforward and obtrusive call to buy something. That's why we skip commercials, intentionally become blind anytime we see banner ads, and add adblock to our web browsers.
But how can I get naturally looking advertising on Instagram? – you may ask. Thanks to the power of content-marketing and launching of sponsored posts you have a perfect opportunity to raise brand awareness and increase reach. The most important thing is to know how to use them correctly.
Avodata has analyzed the effectiveness of thousands of publications and compiled an extensive list of the most creative ideas for sponsored posts. This article aims at showing the most engaging variants. Due to the variety of formats, you will find appropriate ideas regardless of the type of your business. So, let's start!
What is a sponsored post?
Commercial relationships between bloggers and brands are not surprising to anybody anymore. Officially they were introduced in 2017 but it is definitely not the years of the invention. Brands and bloggers started cooperating because of mutually advantageous conditions.
The official status mentioning special markers gives users more clarity and increases their trust. The tag «Sponsored publication» or «Paid partnership» reveals the real state of things. Now you can see whether this product is a personal choice of a blogger, or it is just a paid advertising.
Sponsored content in Instagram is represented by a usual integration of businesses with bloggers but official one. It specifies a partner: the company that paid for the post. Such posts are highlighted in the general feed and give access to statistics to the advertiser - the company that orders advertising. In addition, this function allows you to officially engage in advertising - the relationship of partners is spelled out in the rules of the social network.
How can bloggers publish sponsored posts?
If an organization offers you collaboration, first you have to familiarize yourself with the rules and regulations of Instagram. It keeps you on the safe side and gives ample opportunities for creativity.
The team of Avodata is ready to provide you with a detailed instruction of how to publish a sponsored post. Look through the guide and explore the new world of great chances.
1. To publish sponsored content you have to switch your account to business or creator. Such types give access to more functions and statistics.
2. Discuss and agree the content with a company.
3. Open the interface for publication of a new post or stories.
4. Open the advanced settings (in the add text box at the very bottom) if you post to the feed, or the link button if you post to stories.
5. Click "Tag Business Partner" and search for the brand you want. If the company shows up in the search results but you can't tag it, contact them and ask them to approve you. You can then edit the publication and add a tag.
6. When the tag is added, the brand will be notified and have access to that post's statistics.
As you see, there is nothing extremely difficult in managing the sponsored posts. The procedure of publishing does not require too much effort or huge amounts of time. Creating engaging stories or involving posts with natural advertisement is a much more sophisticated process.
How should brands work with sponsored posts?
How to work with sponsored posts if you are a blogger, we have found out. Now it is high time to become aware of the actions performed by the brand. After the blogger has posted sponsored content mentioning the name of your organization, you will receive a notification. The future steps are as follows:
- You can open the statistics of the publication in the app itself;
- You can track the reaction and reach of the post in Facebook statistic page;
- You can manage the visibility of your brand name in a post.
The last option is highly valued because a big number of unexpected situations may appear. For example, you choose a blogger with the most suitable content for your company or with the highest reach, etc. You agreed on the content of a sponsored post, time of publication, and ways of representing your business. Everything seems to be fine. But, when you see the final product, you may become completely unsatisfied. Besides, there exist dishonest and unprincipled people who do not intend to bring to life their promises.
For this reason, you can delete a tag if you don't like the post or for other reasons. To do this, click the three dots in the top right corner of the post and select «Remove me from publication». It's the same in stories only look for the three dots in the bottom right corner.
Creative

ideas

for

sponsored

posts from Avodata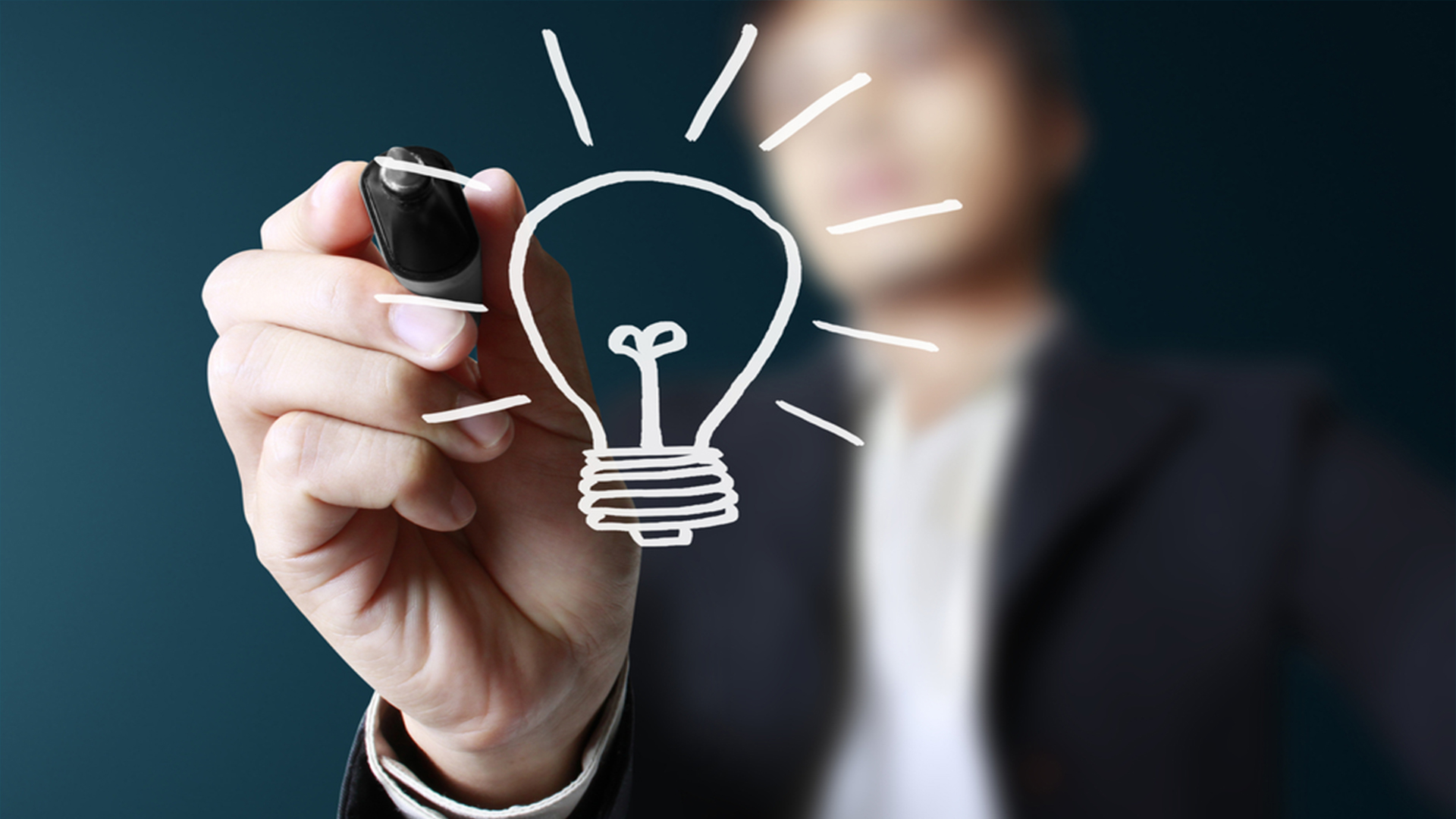 Basing on the theoretical knowledge described above, we compiled a list of engaging and interesting ideas for your sponsored posts on Instagram. They can be easily adapted to any type of account and regardless of the profile topics. So, let's dive into the ocean of new concepts for interactive promotion.
1. A series of posts about the company's favorite products in a "tournament grid" format. The final post is a drawing for the winning option.
2. Take two similar photos of the product and ask readers to find five differences.
3. Share predictions about the promoted topic and ask your audience to write in their options (what's going to be popular/new trends/what's going out of style, etc.).
4. Ask the question "truth or fiction" about the company you cooperate with: ask subscribers to guess which is true and which is myth.
5. Play an association game. The point of the game is to write your own associations to the word. Set a certain theme related to the company, specify the first word, and watch the comments develop.
6. Run your own challenge, timing it to coincide with the next major holiday. Any topic, as long as it's indirectly related to the brand's production.
7. Take several photos of a company's products and ask people about their opinions – what they would like to buy and what they will never buy.
8. Arithmetic mini-competition. Make an equation and substitute a photo of the product instead of the unknown variables. Whoever is the first to guess gets a bonus.
9. Description of a challenging client case with the open-ended question, "What would you do if you were us?"
10. Ideas for using the advertised product: post the most interesting and fun ways to use it. Ask the audience to invent even crazier ways of its implementation.
11. Question Quiz: A series of inspirational posts or stories with interesting questions about the brand/sphere/product story. Winners receive a prize in the form of a discount.
12. Advertising clothes or cosmetics, you may publish photos from manufacture. Take a picture of the production/workplace and close one of the sticker objects. Offer to guess what is hidden there.
13. Contrast products by asking subscribers to choose the one they like best. In a post like this, you can tell them at once about the distinctive features of several products and at the same time help those who aren't sure about which one to choose. For example, we can compare various types of shoes, bags, instruments, and many other things.
14. Conduct virtual tours on what stays behind the perfect pictures on Instagram. Go on a culinary tour, a shopping tour, or some other place your subscribers can't get to yet. You may also post stories from corporate events and other significant activities.
15. Ask the audience to compare them with the products and identify which one is the best suitable. For example, from all your assortment, I would be a necklace with impressive rubies because I am passionate and like to attract people's attention.
To obtain the most prolific outcomes, imagine yourself on the other side of the screen. Use different types of content in your strategy to attract the attention of a cold audience. Respond to people's reactions and messages, so publications receive more engagement and reach and you generate more sales.
What should you remember about sponsored posts?
Having undergone specific transformations, the social network Instagram still worries about loyalty and user-friendliness of the community. The branded content tool was introduced to increase these two characteristics. It has become difficult to understand when a person in its blog is really giving advice or sharing useful information, and when it is a planned integration with the brand. Whether this decision is for the better, nobody knows. However, the advertising campaigns become clearer.
The introduction of new rules brings a whole pack of benefits for all the three groups of business: brand owners, bloggers, and potential customers. Implementing a little creativity and a new look at ordinary things you can gather entertaining ideas for posts for months to come. Think not only about how to sell something as fast as possible, but also how to produce useful content. The only thing left to do is to choose the right format for each topic. Write about what your subscribers are interested in and share useful information